On Demand Ketosis Made Easy.
It used to be that the only way to experience ketosis was through a low-sugar, low-carb lifestyle. This restrictive, difficult approach works to create the ideal chemical balance for ketone production in the body. It works, but sustaining and maintaining the lifestyle can be overwhelming and limiting for most of us. Real Ketones and our patented, bioidentical D-BHB ketone formula allows the body to burn fat for fuel in 60 minutes or less.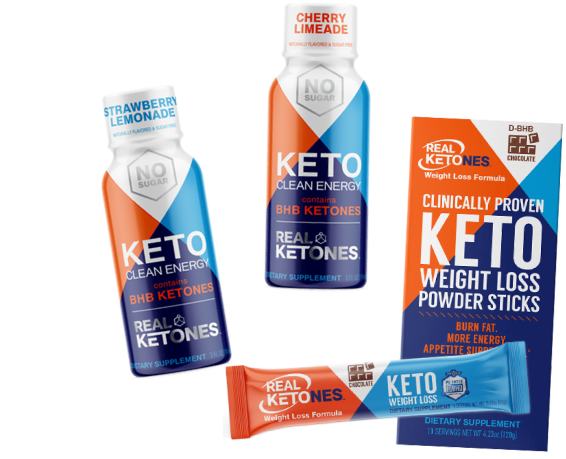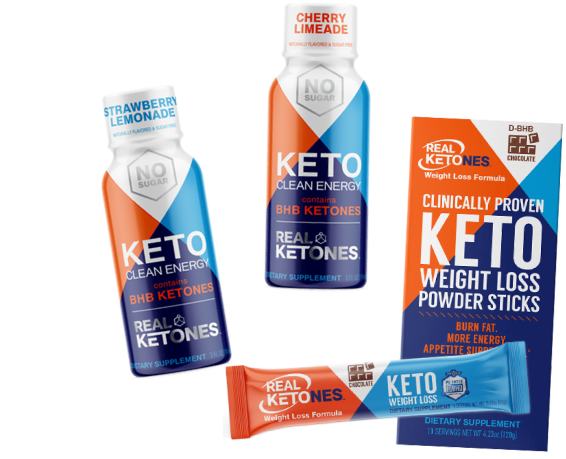 This is what we call "on-demand ketosis," and it is a powerful tool for anyone who wants to feel the full spectrum of keto benefits without having to overcome that first hurdle of what can often be a long, hard journey to ketosis through a strict diet regimen.

What this means is that with 2 daily doses, you can reach this optimal state of living quickly and start feeling the effects of powering the body with a natural, efficient energy that promotes better physical performance, increased metabolic health, and mental clarity.